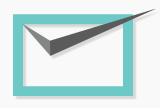 Welcome to Free RSVP, the original 100% FREE online rsvp service and free online event organiser. This online event management system has been built by the bespoke web designer team as a tool to manage your events online and allow your guests to RSVP online. Easily manage your events and create event for Weddings, Birthdays, Buisiness meetings and many more.
The service will allow you to create an event and print out bespoke inserts that will instruct your guests on how to respond to the event. This fantastic online RSVP online tool includes many features to ease the pressure of organising your event.
This free online RSVP service can cater for any event and the member count is ever increasing. No registration fee, unlimited guestlist and no personal information is required to Register.
Please feel free to register and familiarise yourselves with the site.
Please check out our new online Wedding RSVP features!

Thank you for your interest in Free RSVP!
137654 users and counting!


Birthday RSVP Service
Our 100% free online birthday RSVP service provides features to allow you to easily manage your birthday event. Create a guest list and create and print Invite inserts to allow your guests to RSVP to your Birthday.
Weddings
Our FREE RSVP online wedding event service now has some new online wedding features to allow you to manage your wedding online with ease. These features include uploading and creating a menu and uploading documents and location information for your wedding.

Wedding guests can RSVP via our online wedding RSVP service from which they will be prompted with your menu choices. There was always high demand for a Free Wedding RSVP service so look no further. We have all that you would need to manage your wedding online with ease!




Business Meetings
Have a business meeting? Let your collegues know by creating a list of your business contacts and inviting them to your meeting by invite or e-vite! Send their invite invitation by email, upload your agenda and business documents online and keep track of the attendees.
Hen/Stag Doos
Organising a night out? Take away the strain of chasing those last minute stragglers! Your friends will be able to log in using a username and password and download the details for your hen and stag do. This free hen and stag online event management RSVP service will take away the pressure of organising RSVP's.



tweet loading ....
We also appreciate all donations made